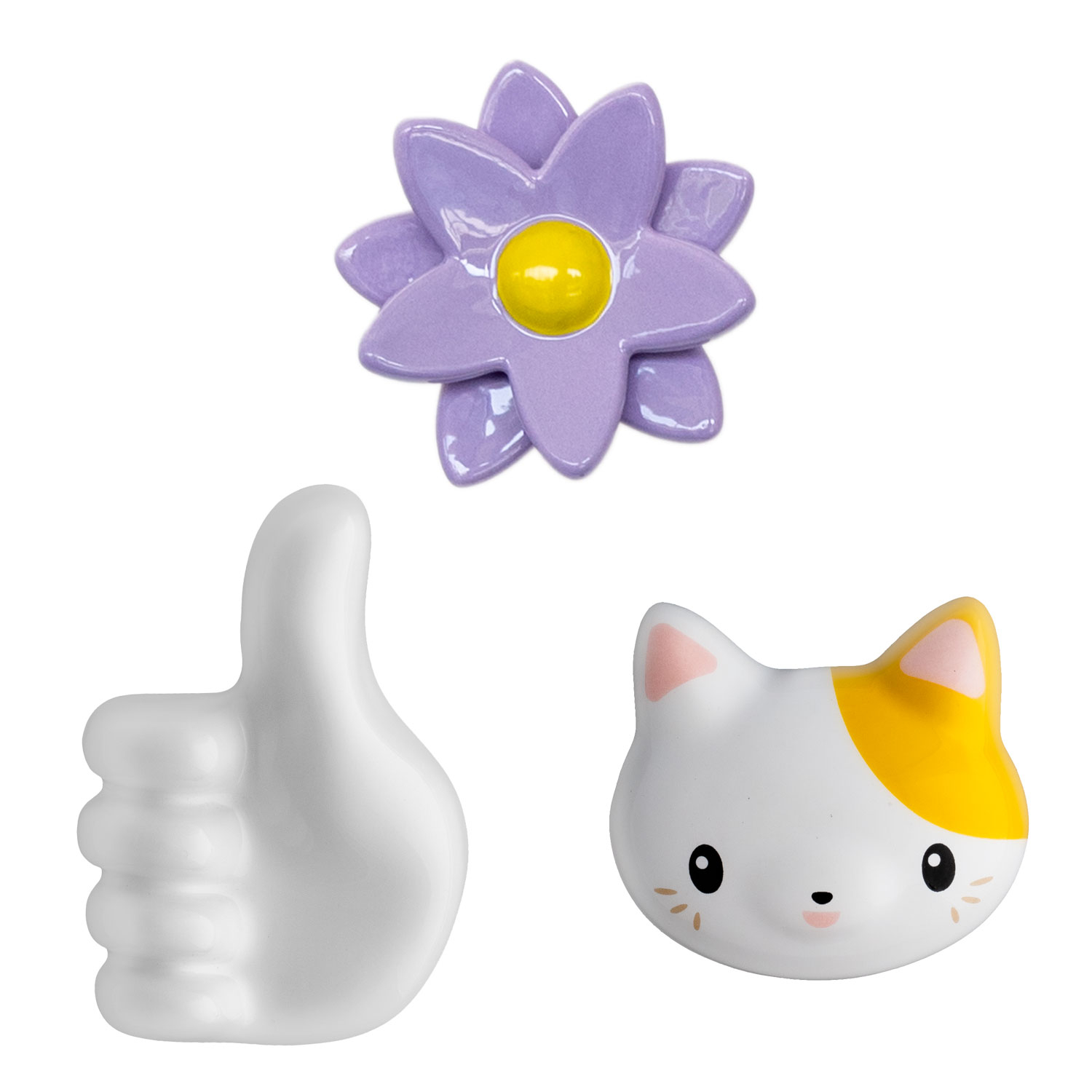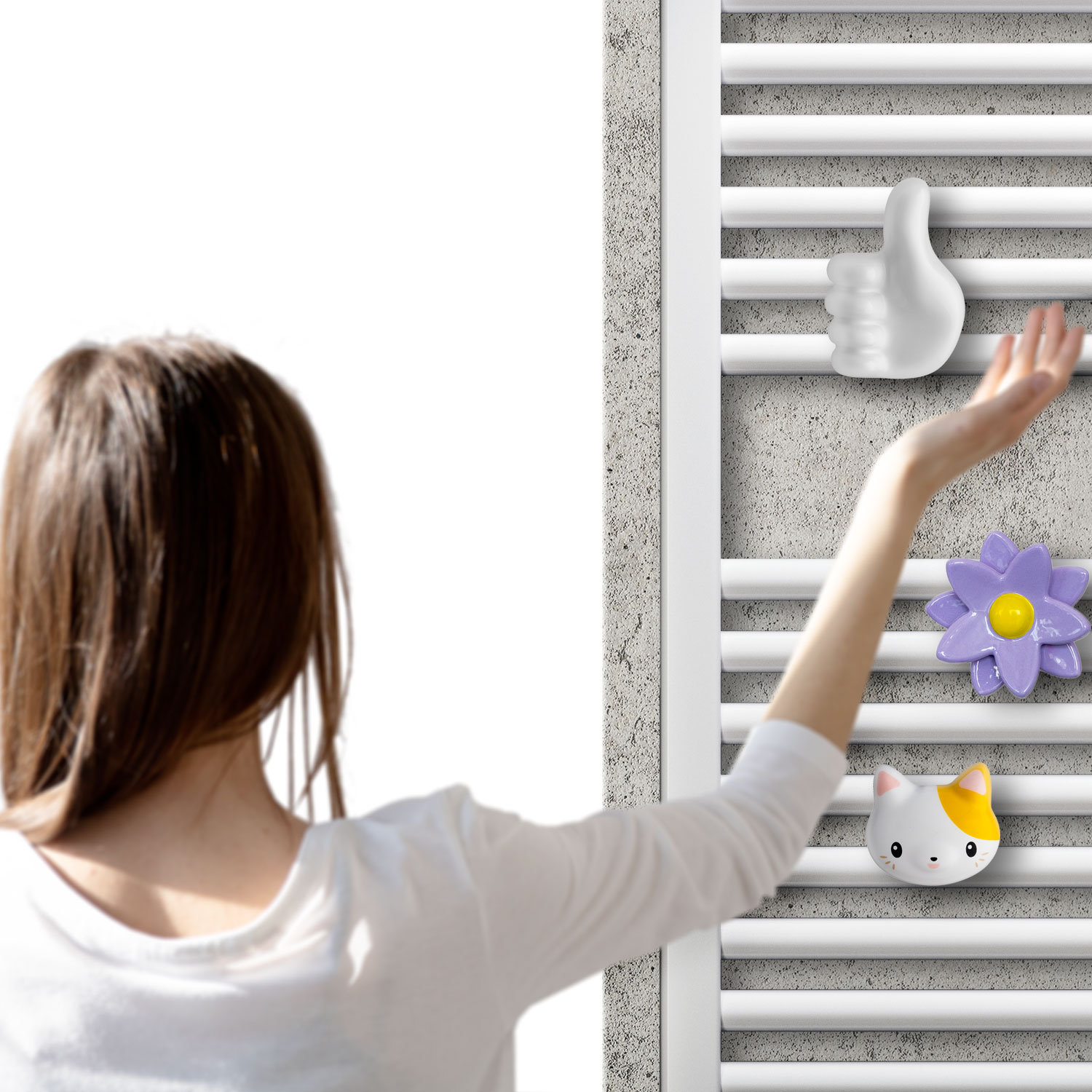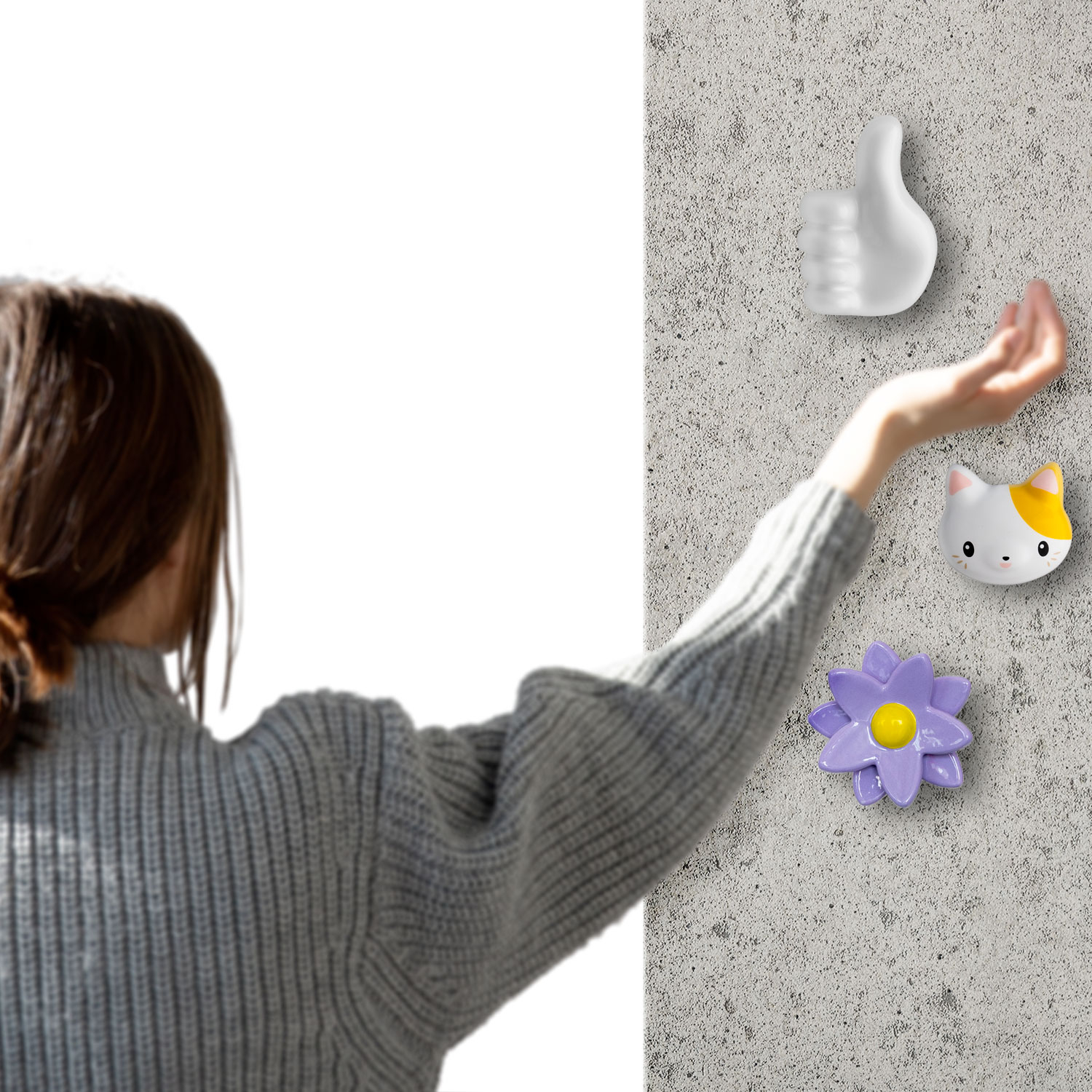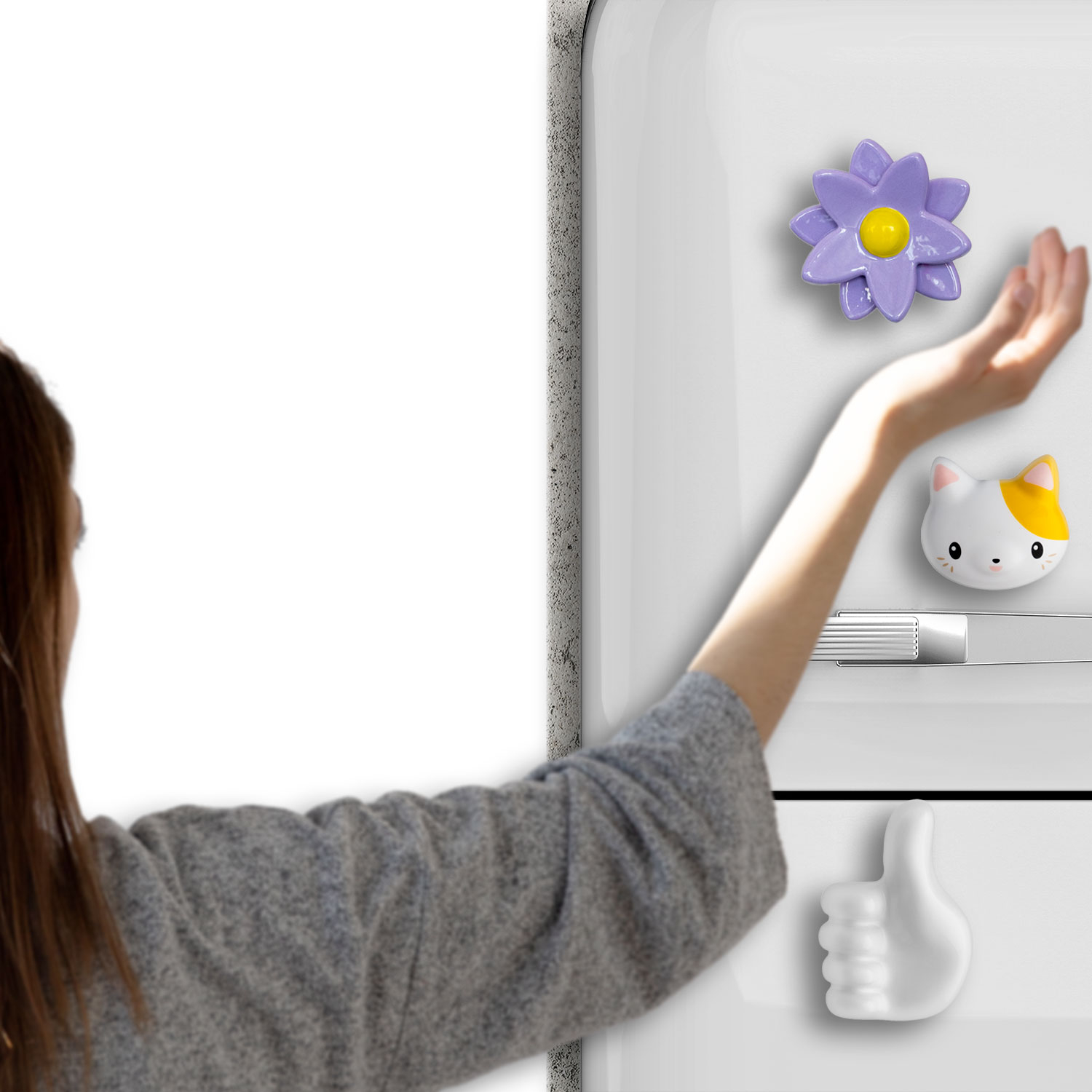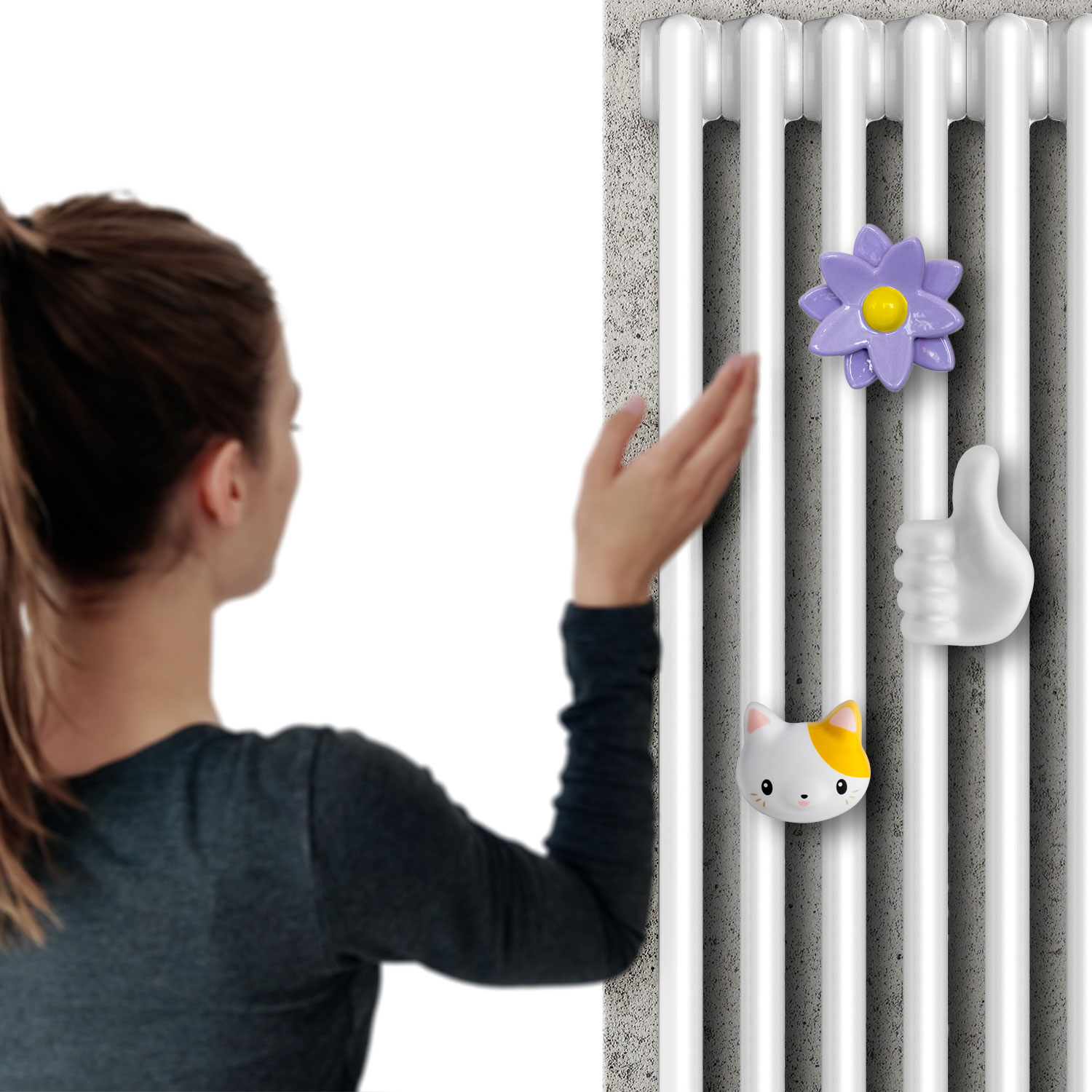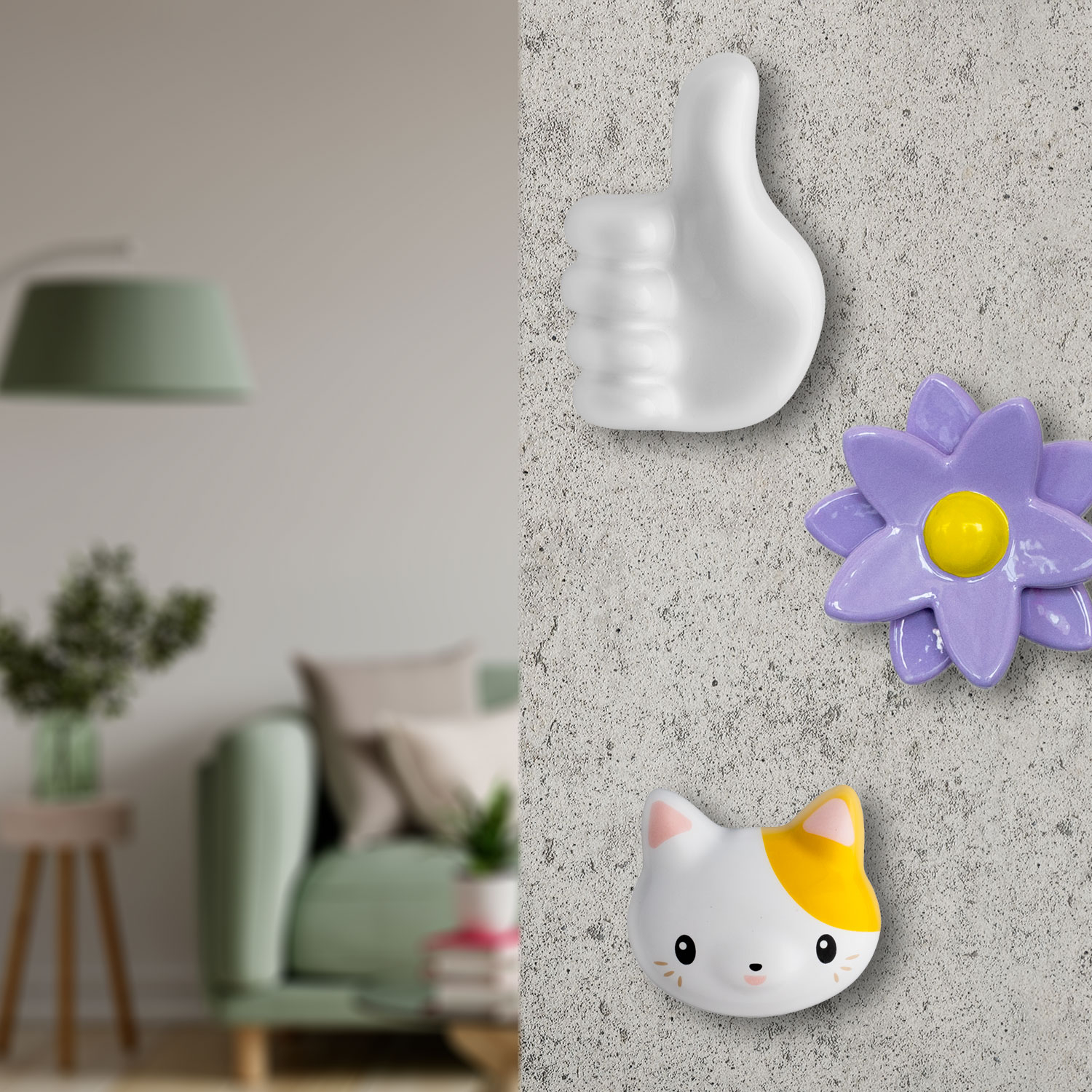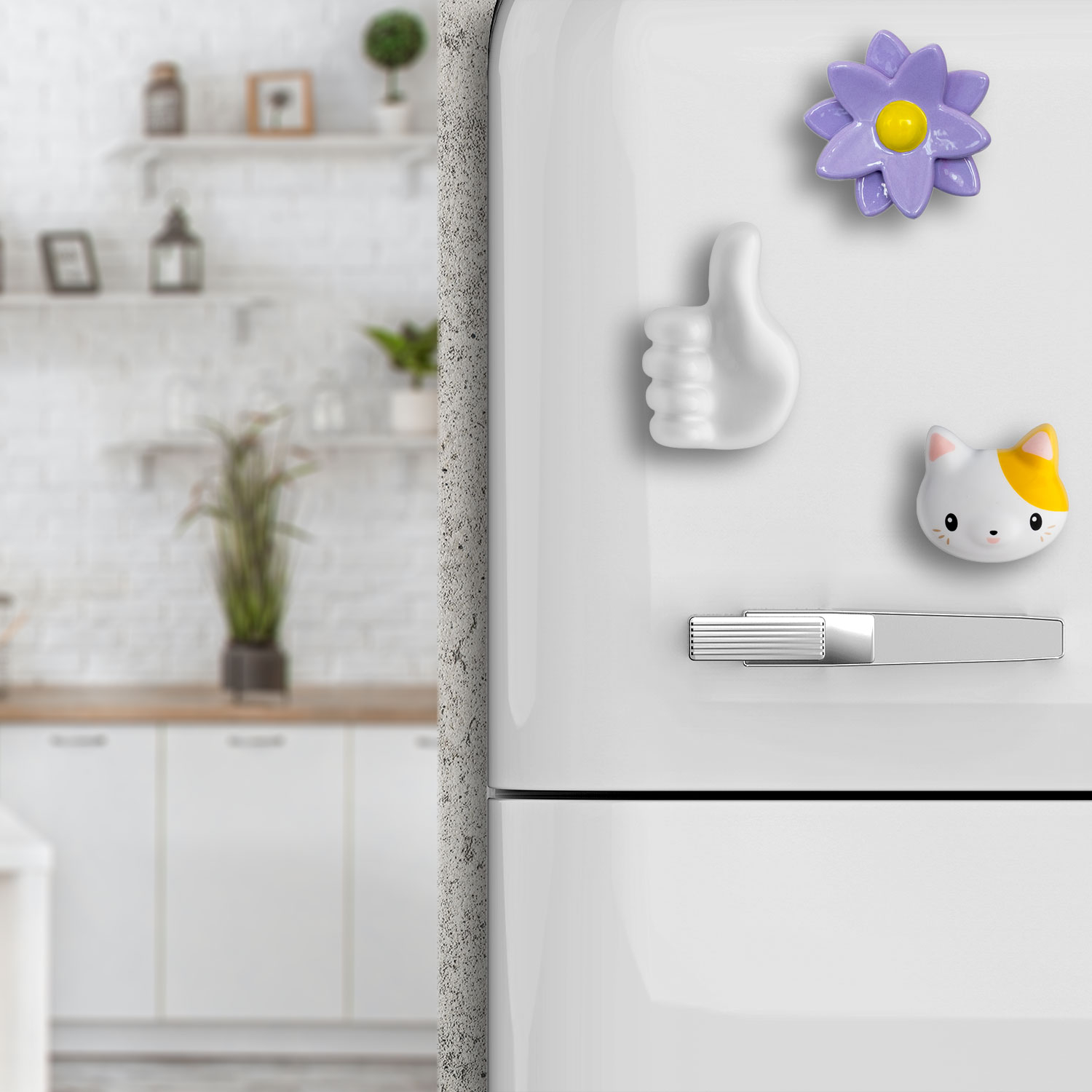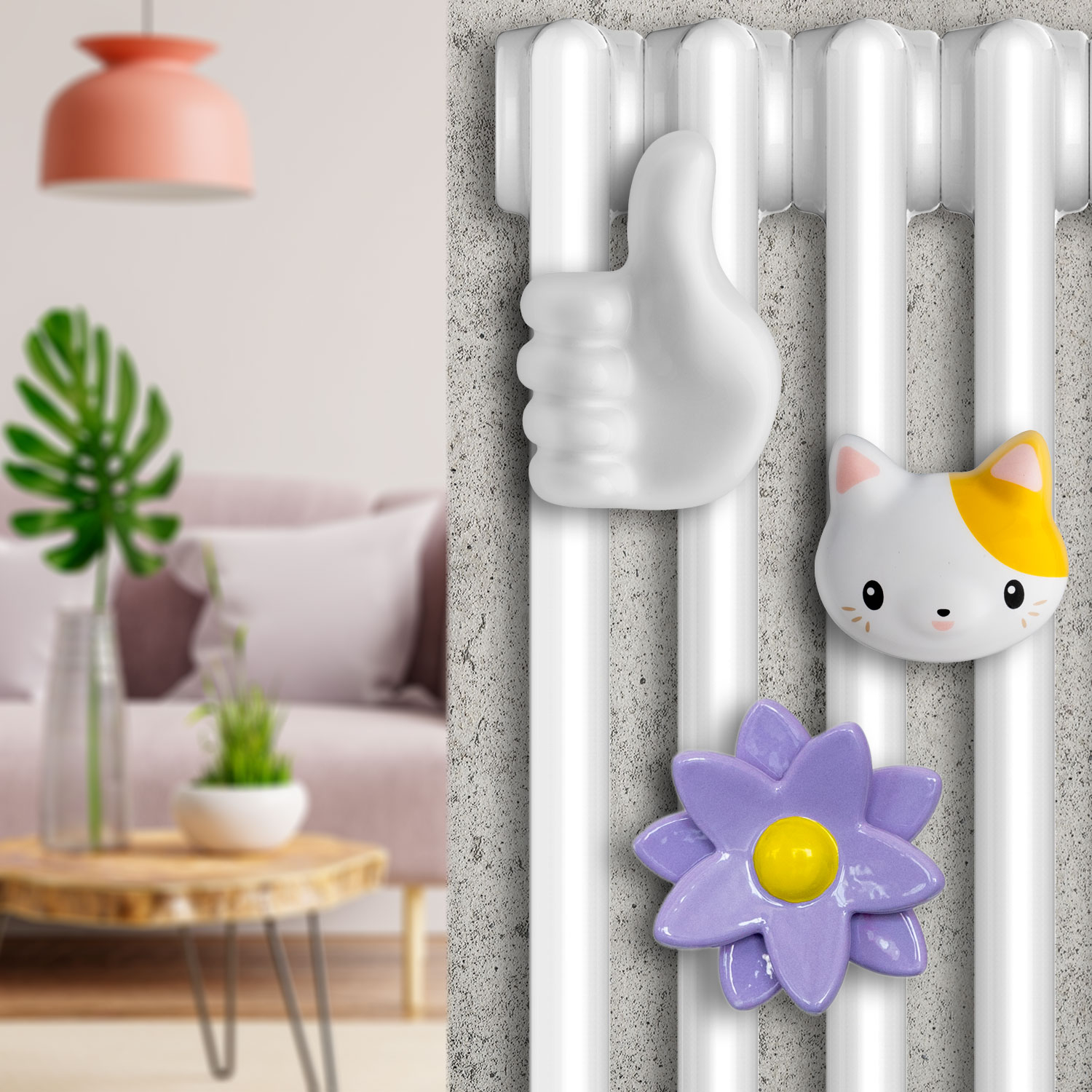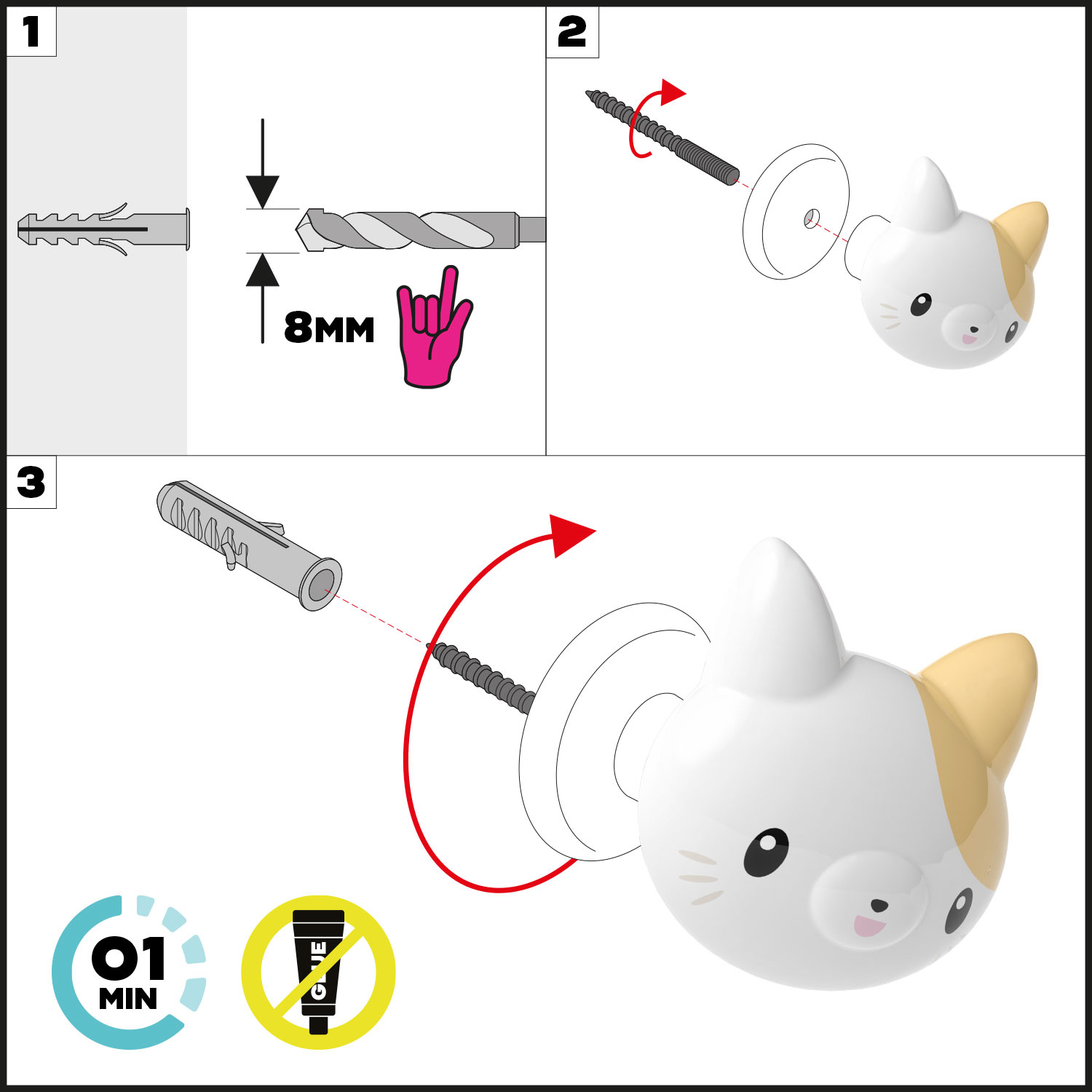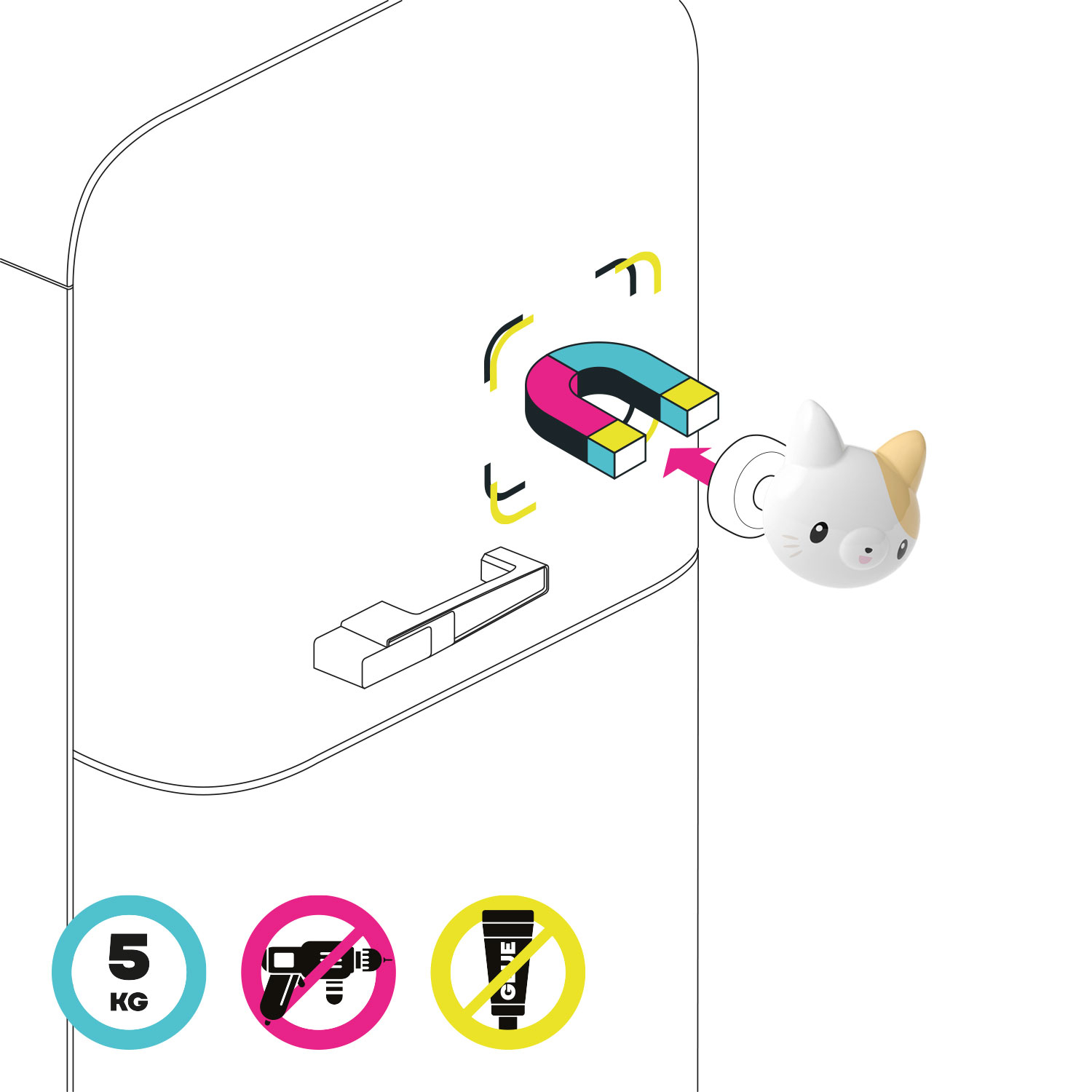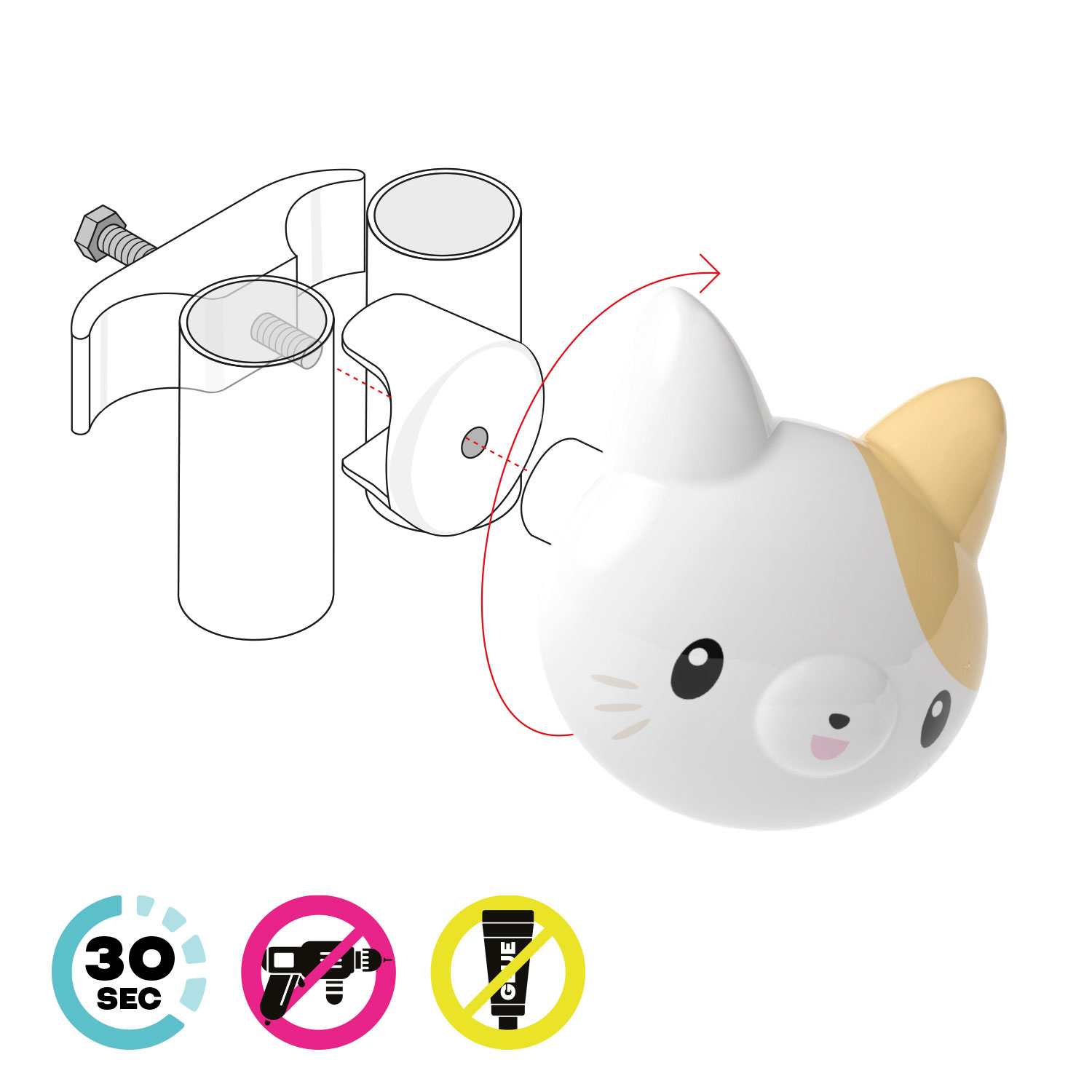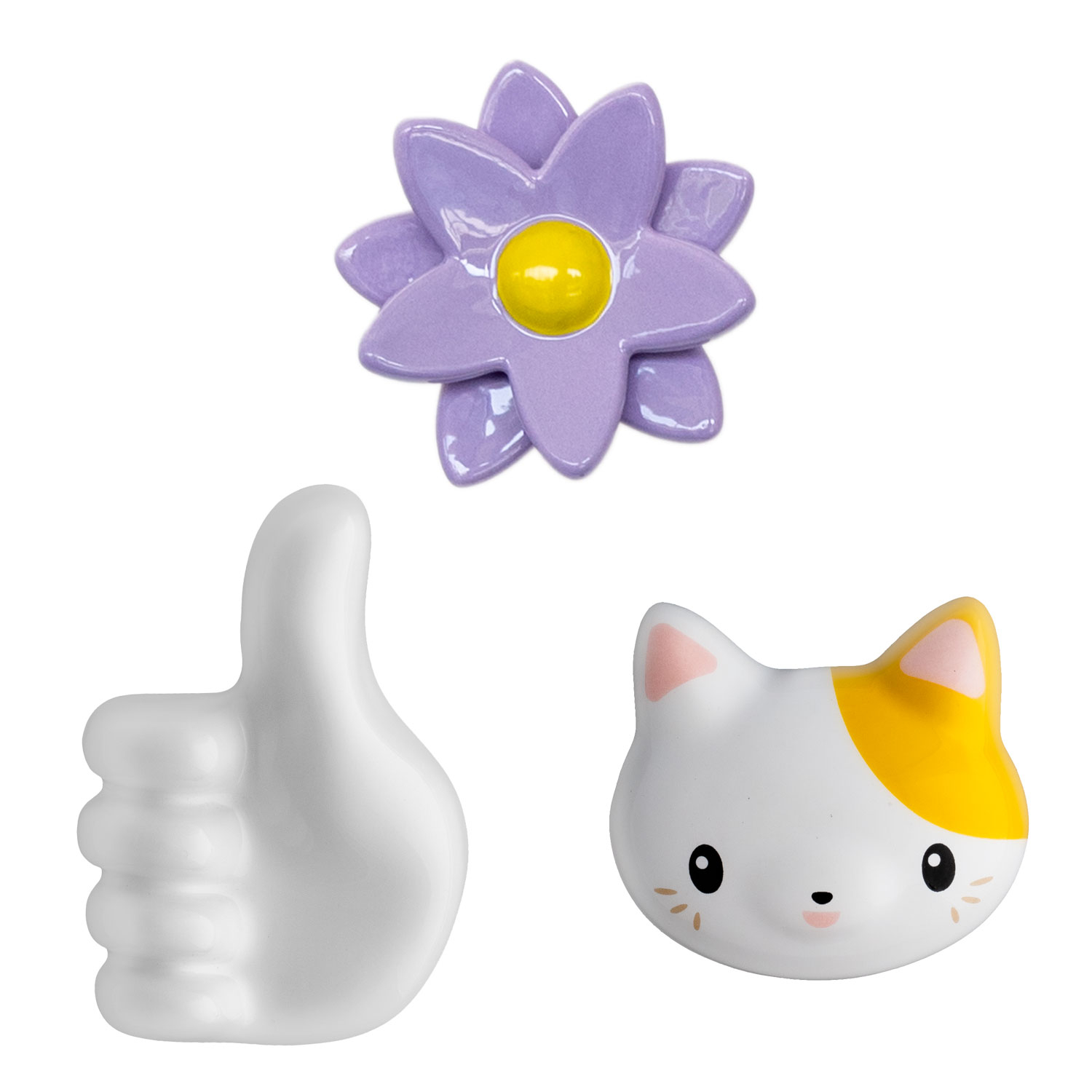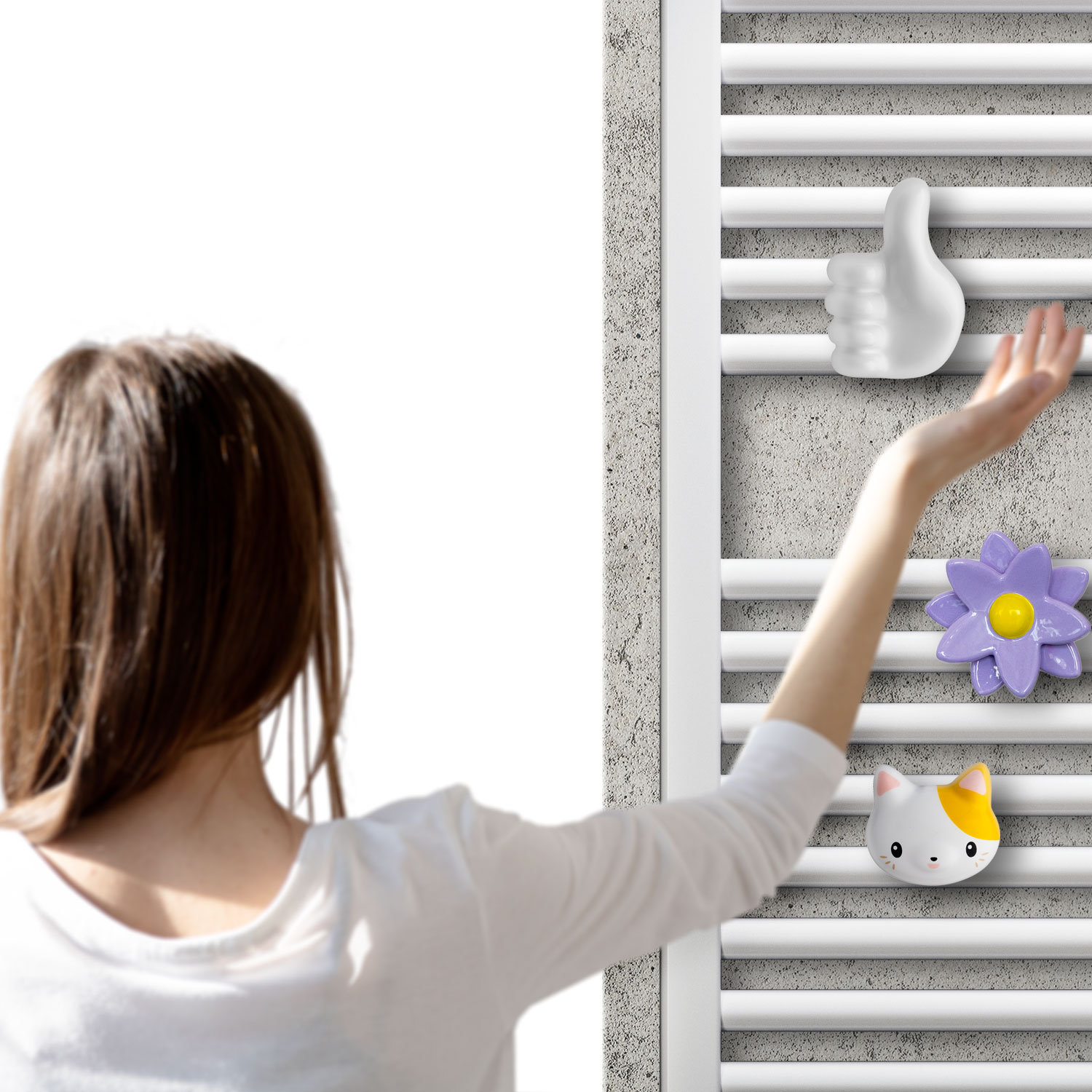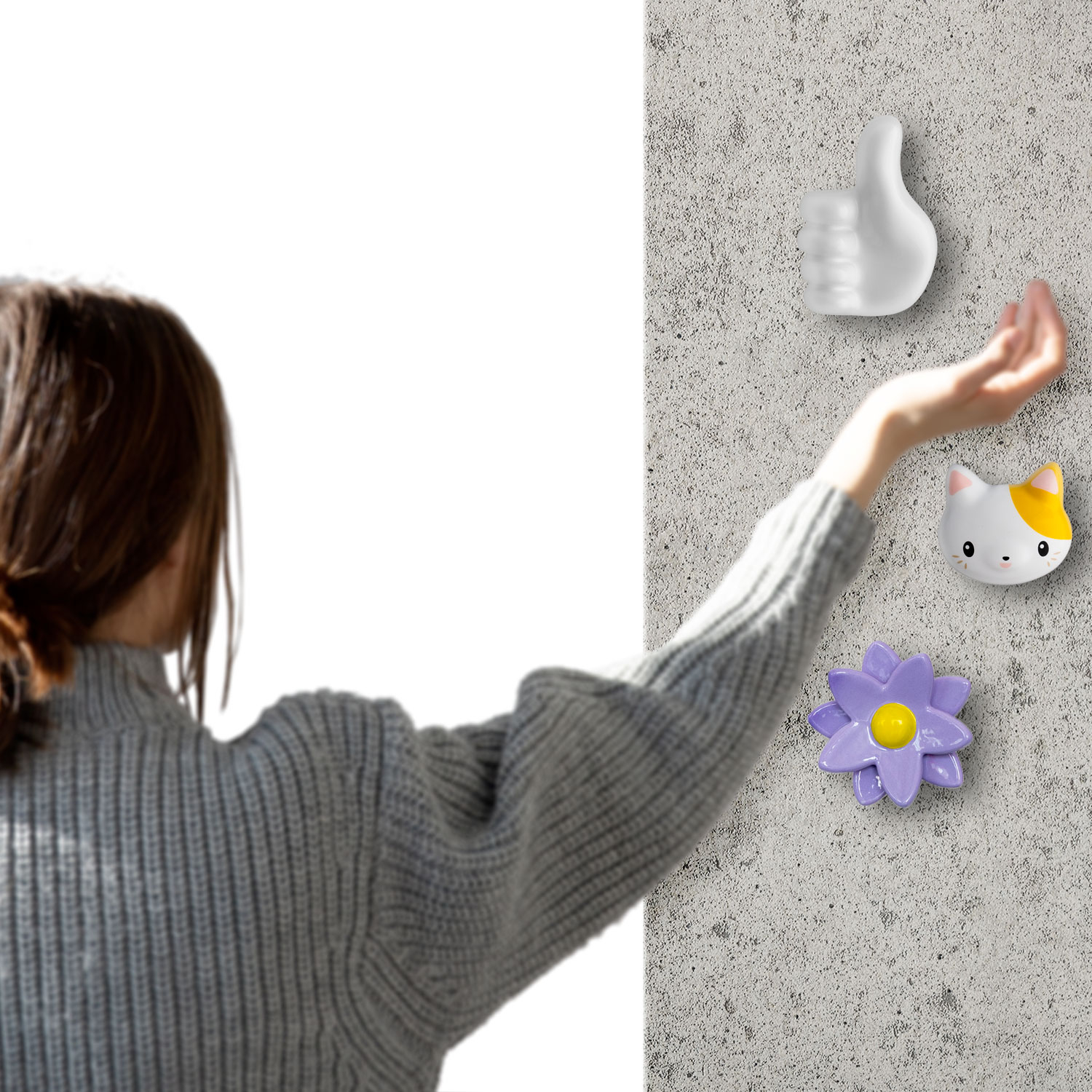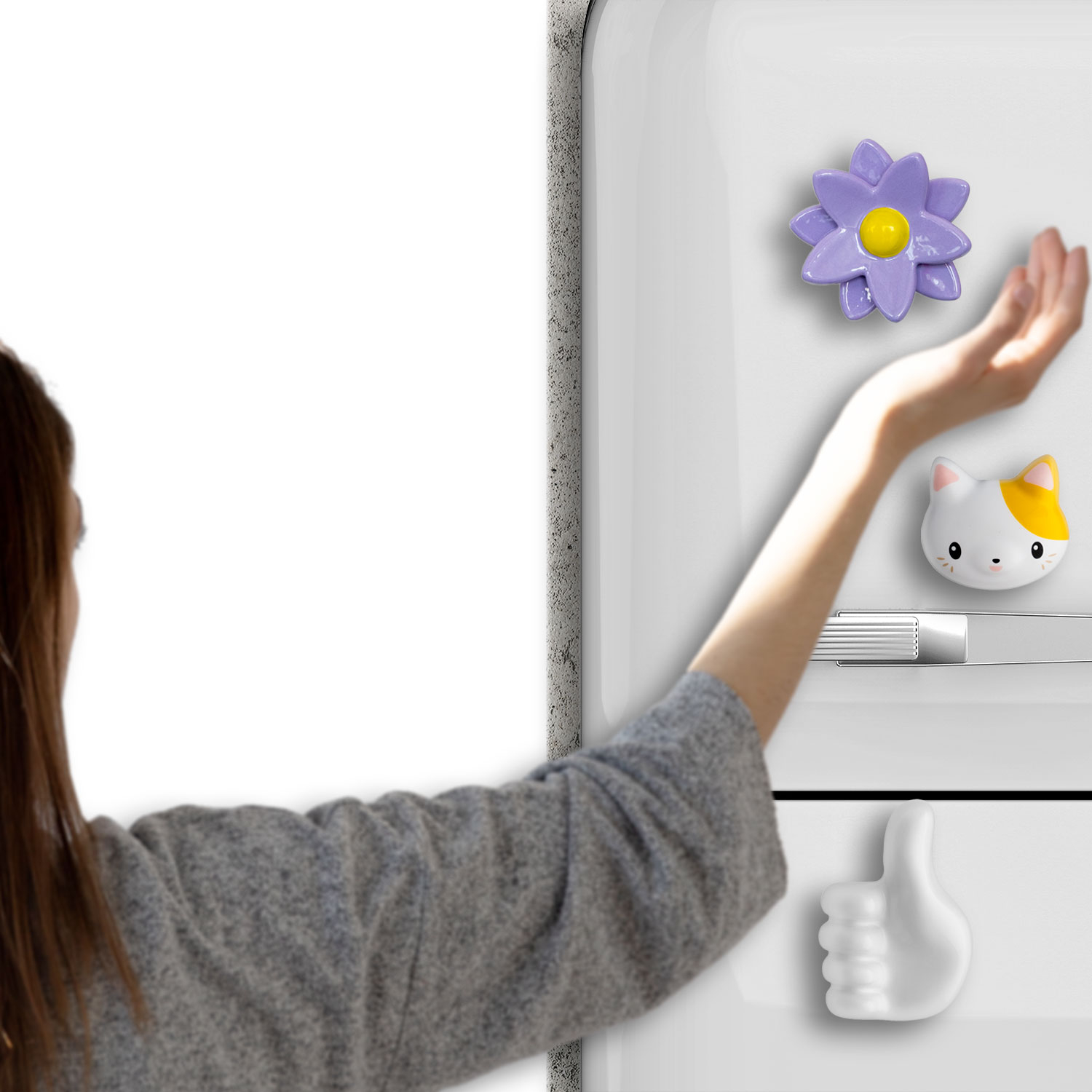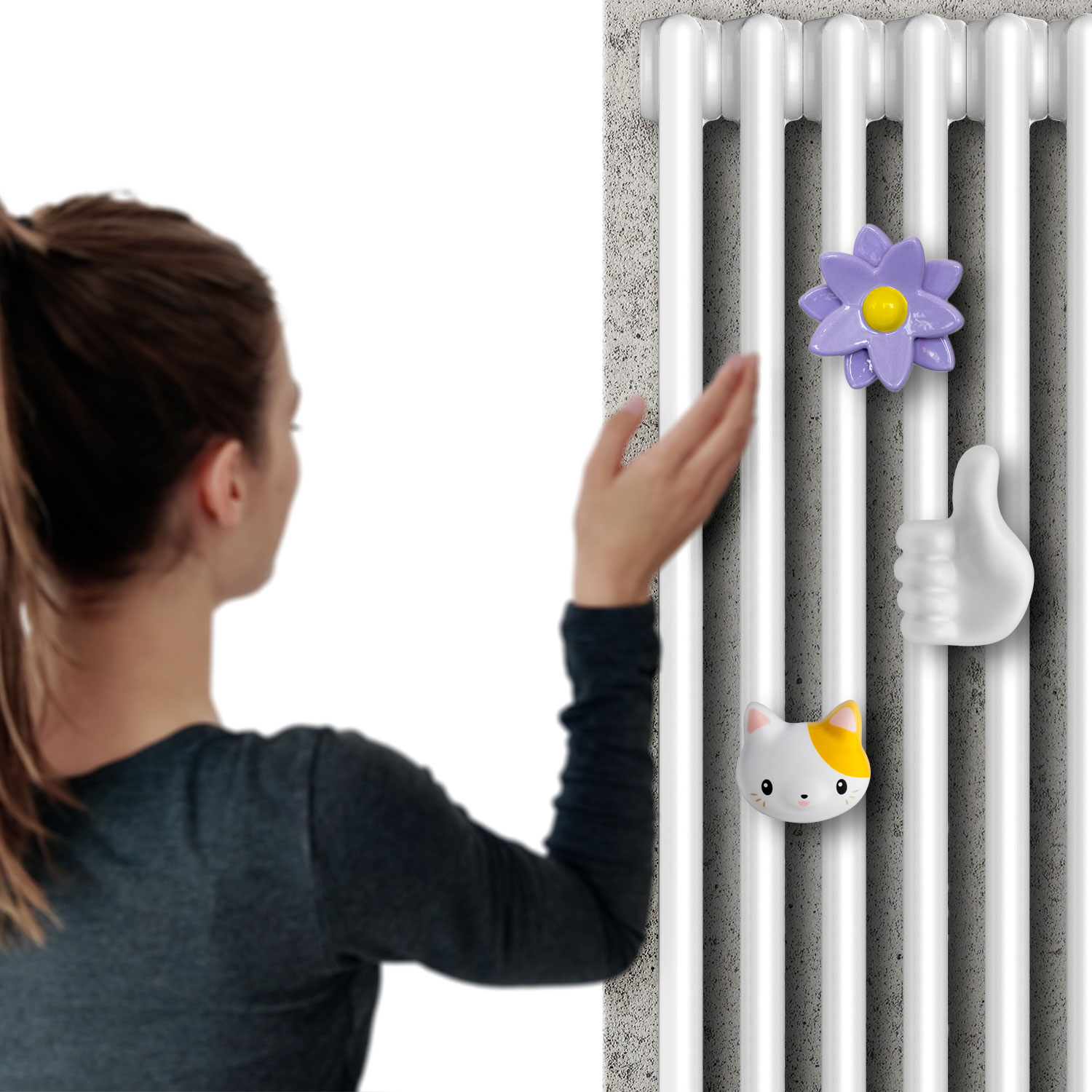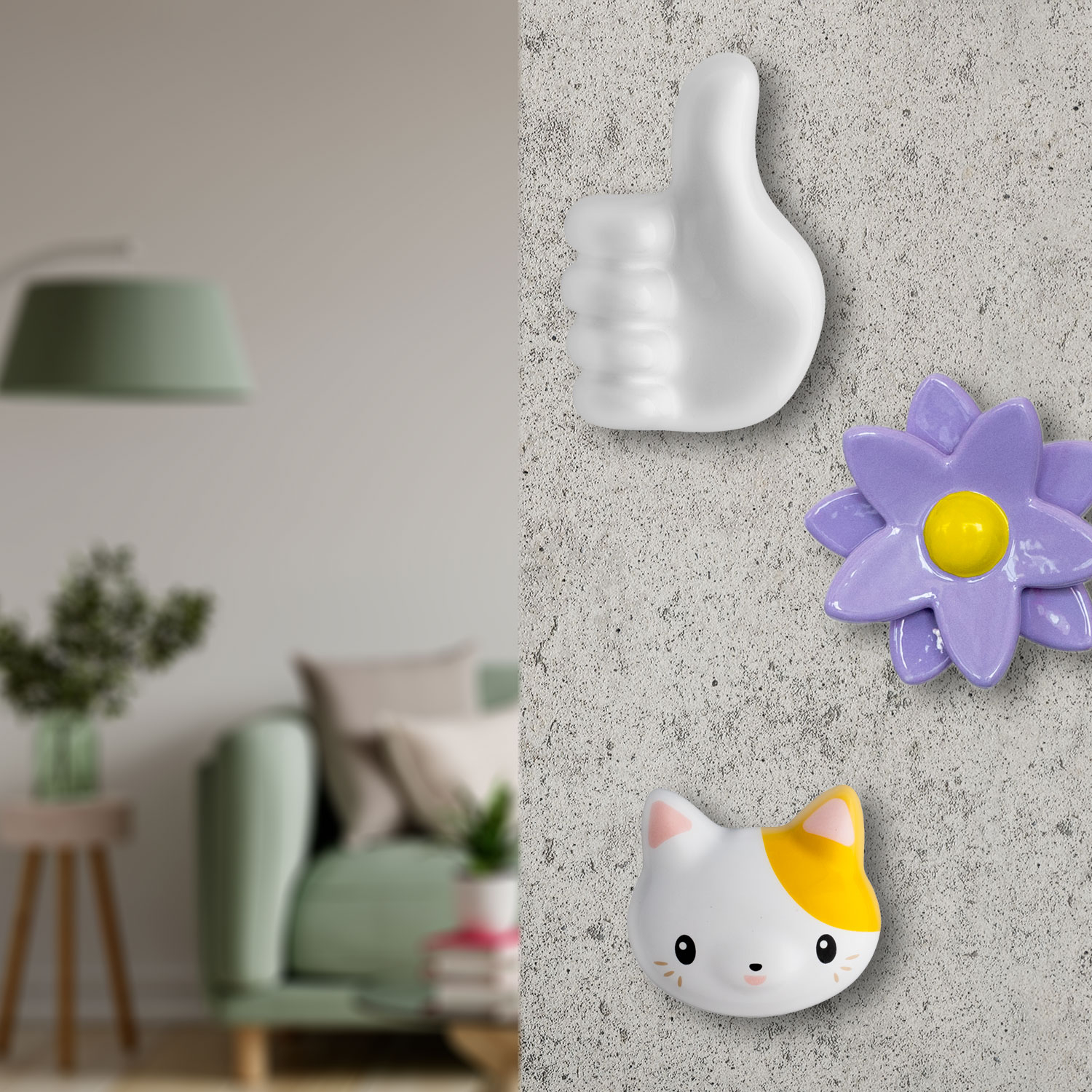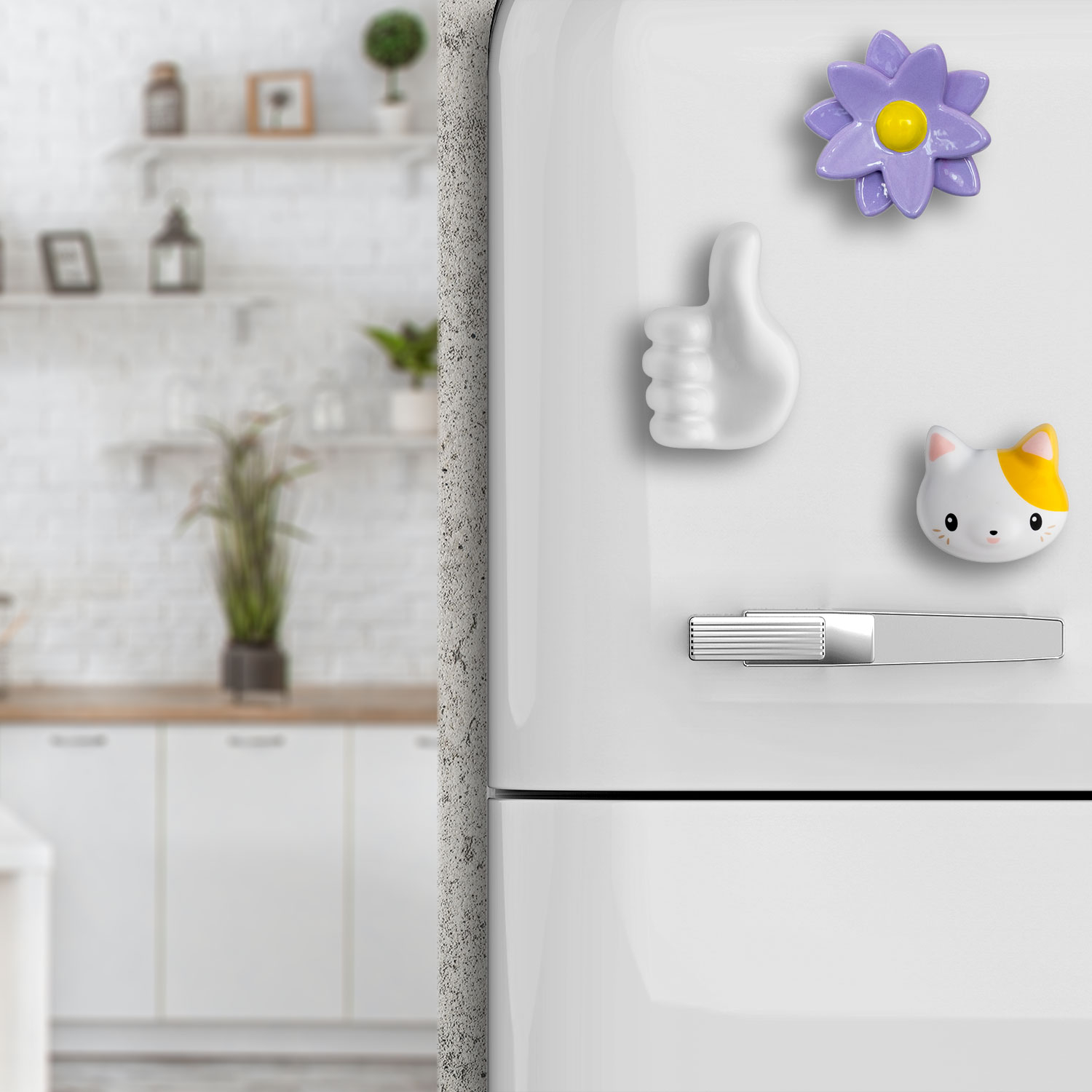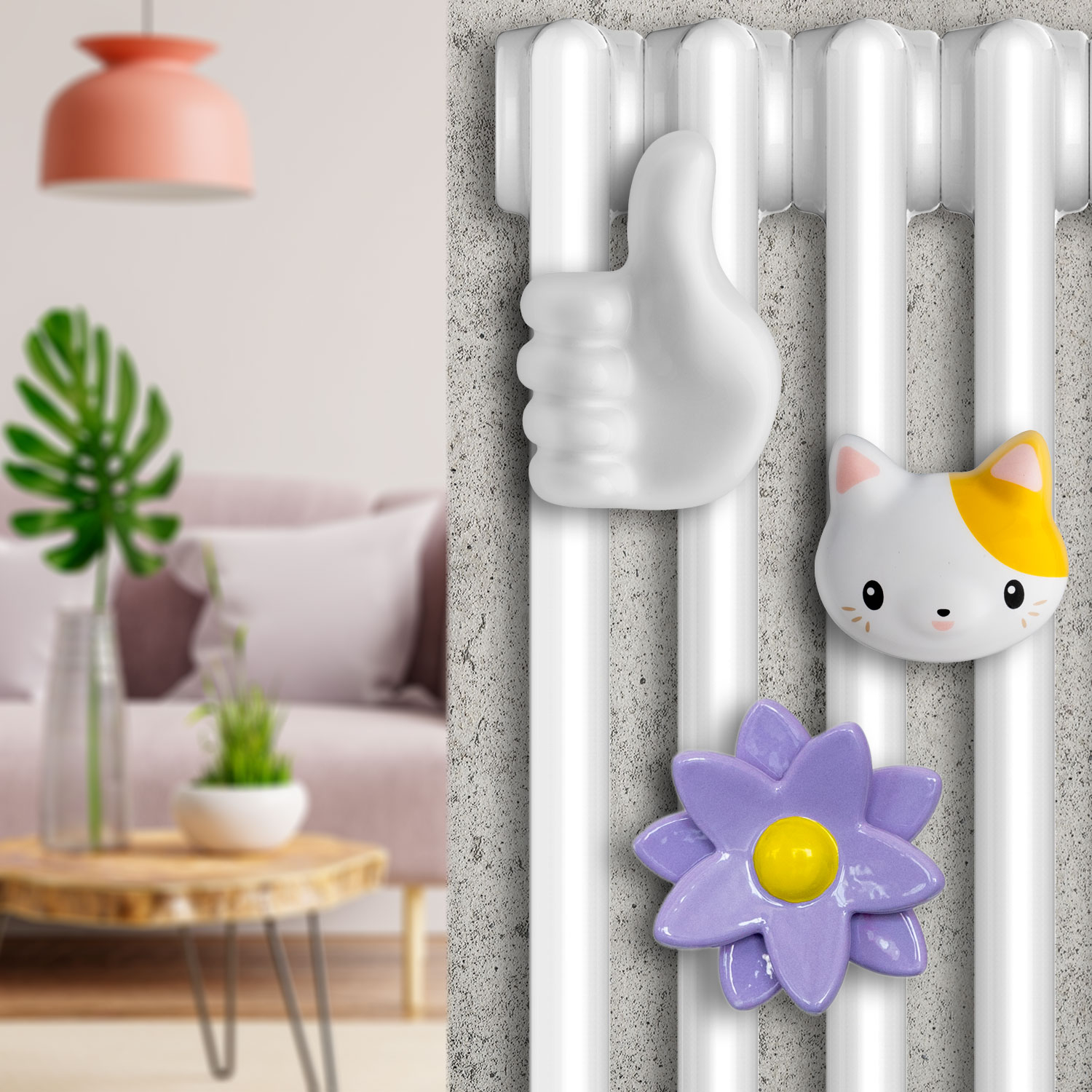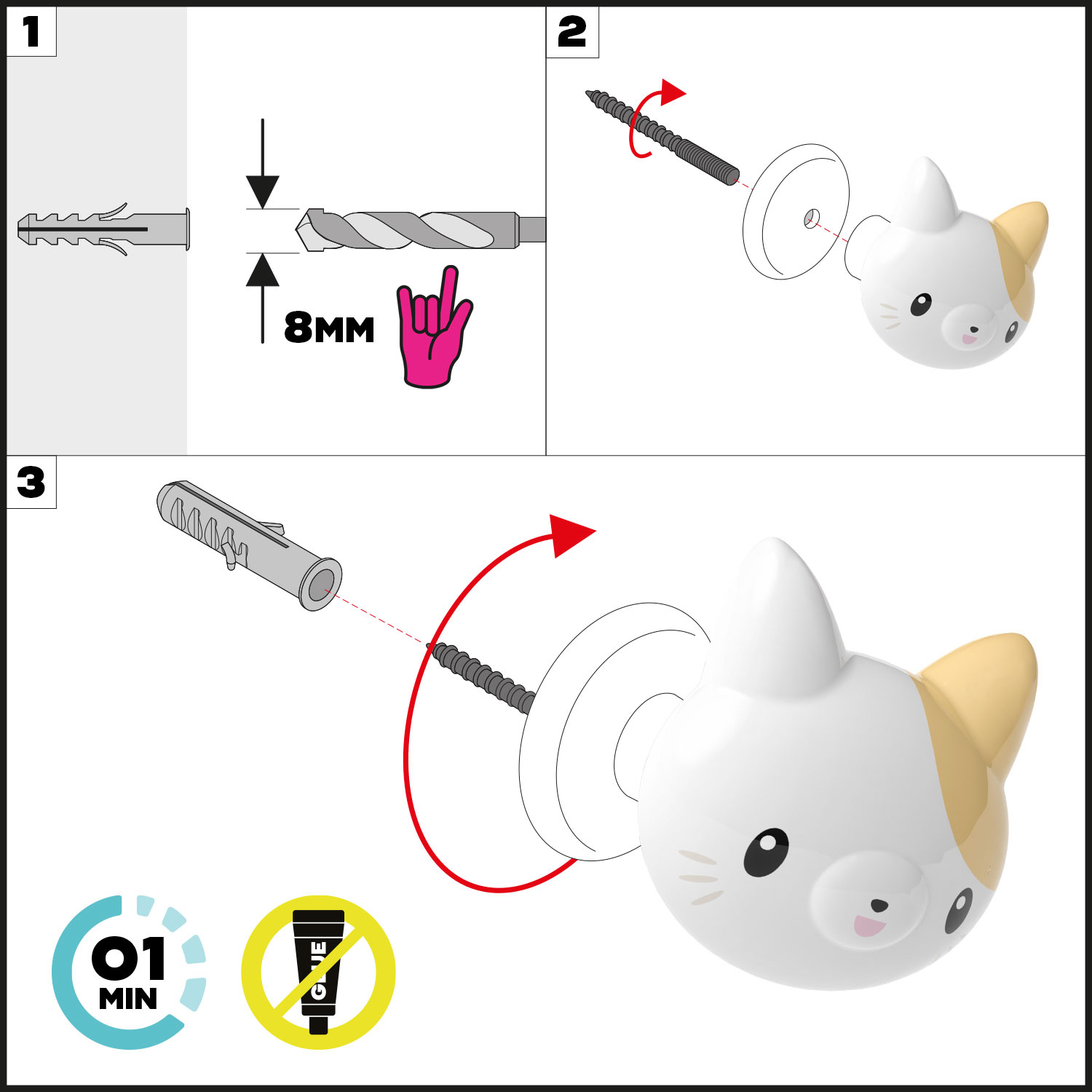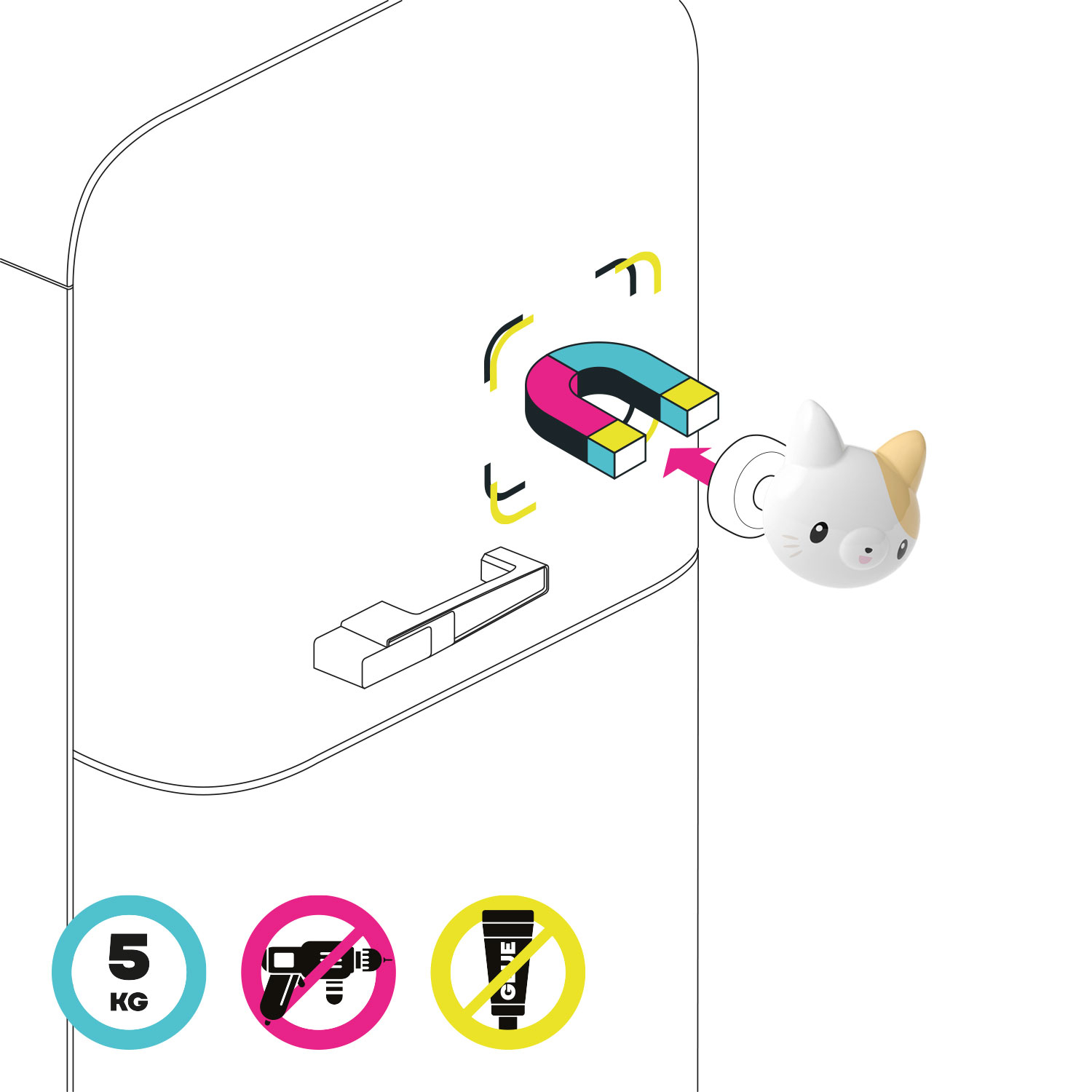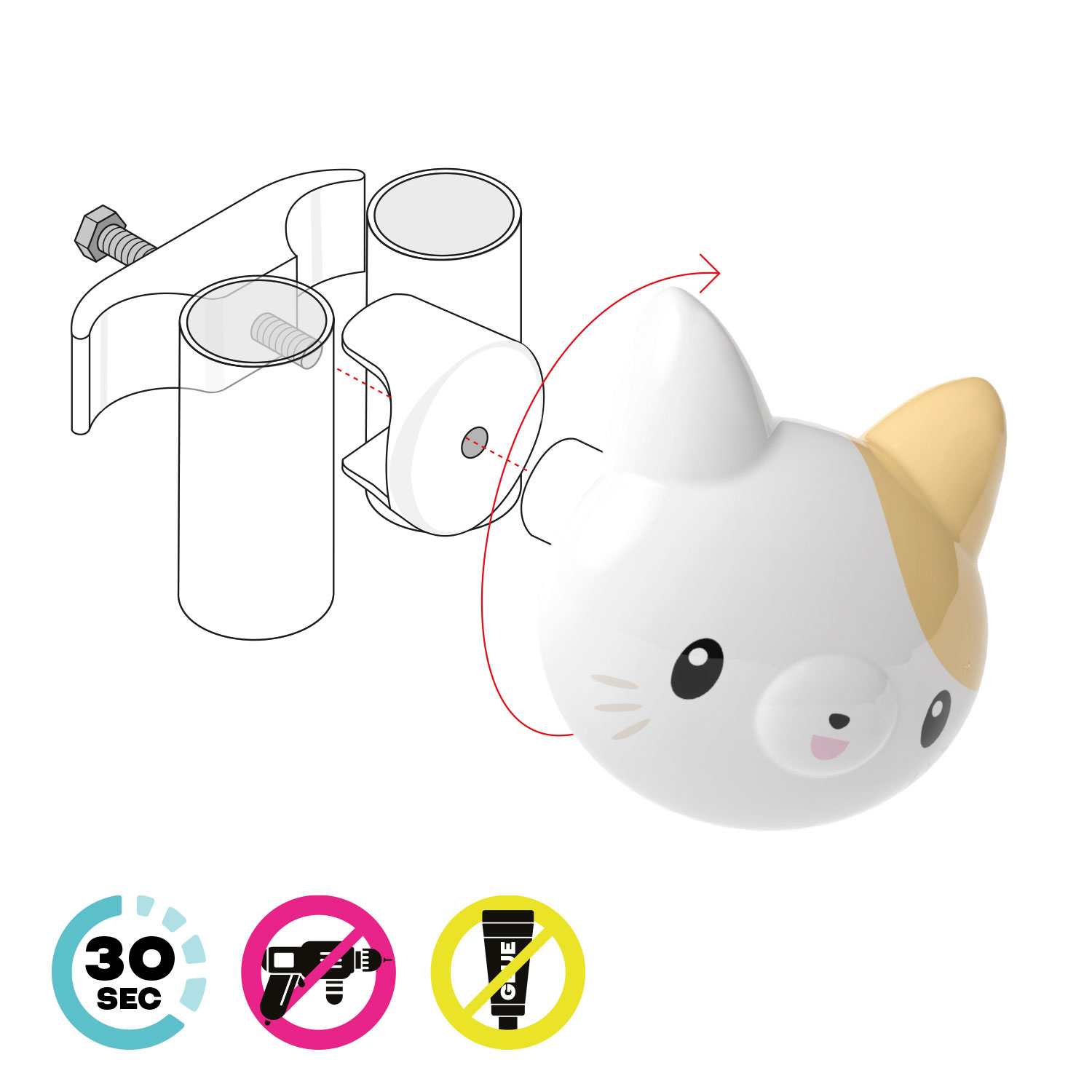 Materials
90% handcrafted ceramic
10% ABS, recyclable plastic
Dimensions
Cat lover
Height: 6,5 cm | Width: 7 cm | Depth: 8 cm
I Like
Height: 11,5 cm | Width: 8 cm | Depth: 7 cm
Lonely bloom
Height: 8 cm | Width: 8 cm | Depth: 8 cm
A story about me
Set consisting of 3 Letshelter hangers (Animals, Italians and Straordinari): Cat lover, I like and Lonely bloom. We have created an original way for you to make your home communicate with the people who live there. No more unspoken words or missed messages, with the Letshelter set of hangers you can finally say (and with reason): "I told you!". Word of Letshelter.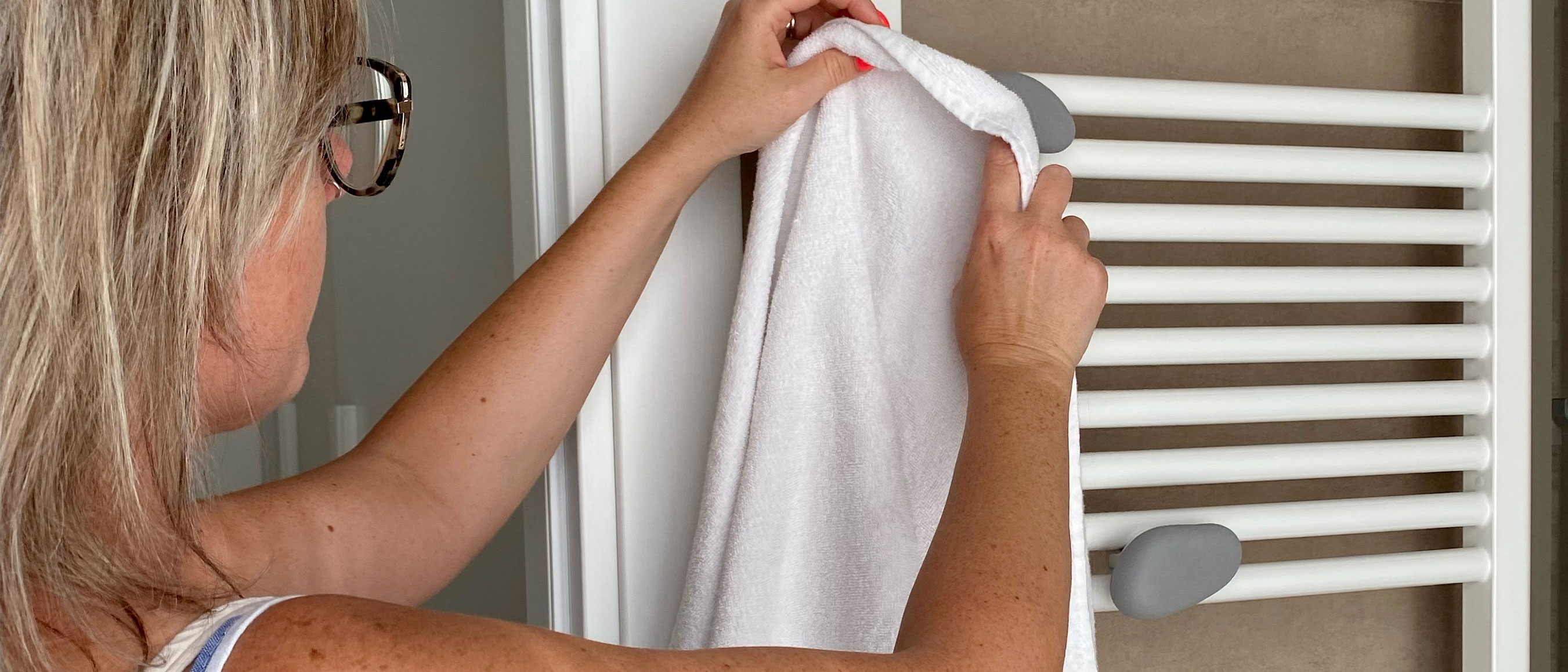 All the ways to use Letshelter
Don't trust buying a Letshelter? See how our brave customers have installed their Letshelter hangers in every situation and room of the house!
Read More